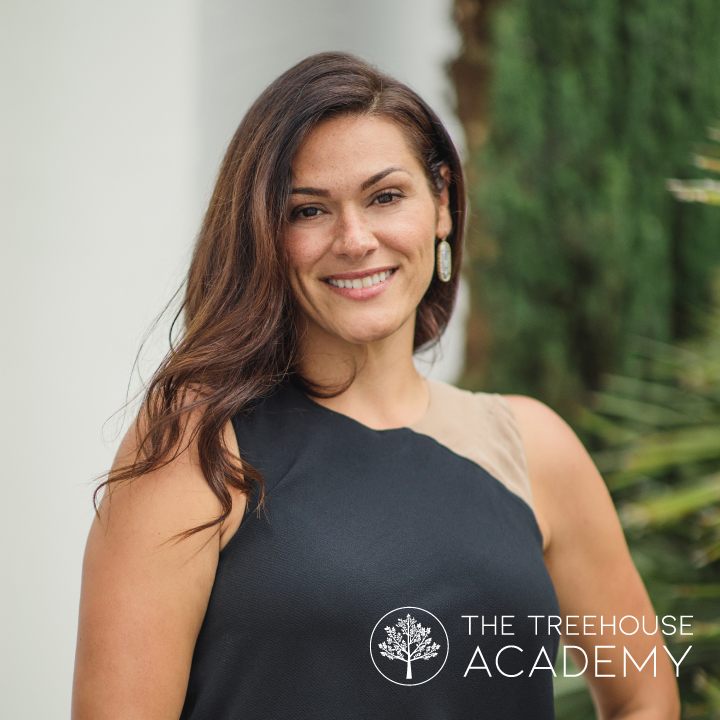 Mrs. Victoria
Head of School / Journey Studio Guide
Victoria Jones is first and foremost a mother and friend of young people. She thoroughly enjoys inspiring, guiding, and having a good time with all. As a native San Diegan, she graduated with a Bachelor's degree from the University of San Diego and earned her Masters in Educational Leadership from National University. As she enters her 14th year in education, her favorite, most prized reason for teaching is the opportunity to ignite a love for learning and growing in each of her students! During her free time, you'll find her at the beach, hiking, or biking.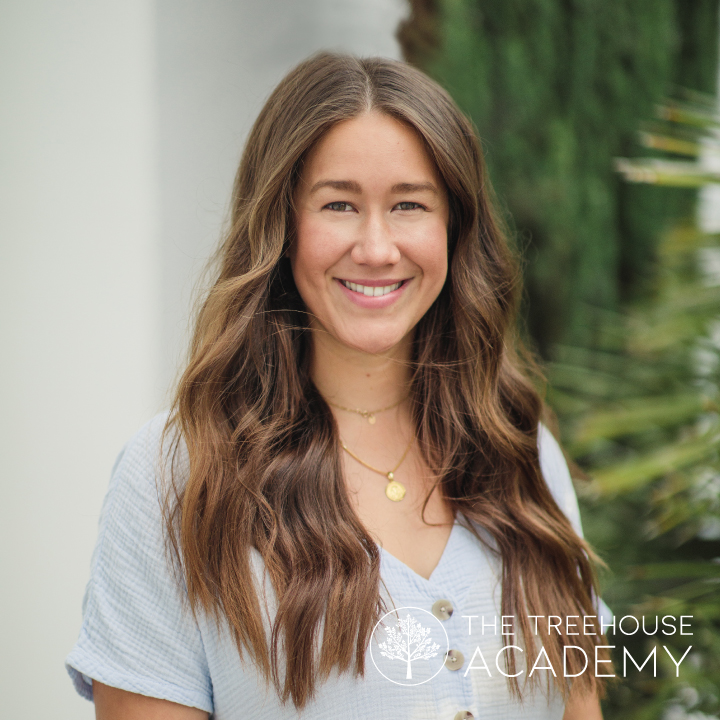 Mrs. Debin
Sprout Studio Guide
Debin Dudum is a San Diego native and this will be her 9th year teaching. Debin has worked with infants/toddlers through middle schoolers. She graduated with a Bachelor's Degree in Child Development from San Francisco State University and earned her Multiple Subjects Teaching Credential and Masters in Education from Loyola Marymount University. Debin enjoys learning from all of her students and appreciates each child's uniqueness, especially through art! In her free time Debin loves going to the beach, traveling, and spending time with her husband and son!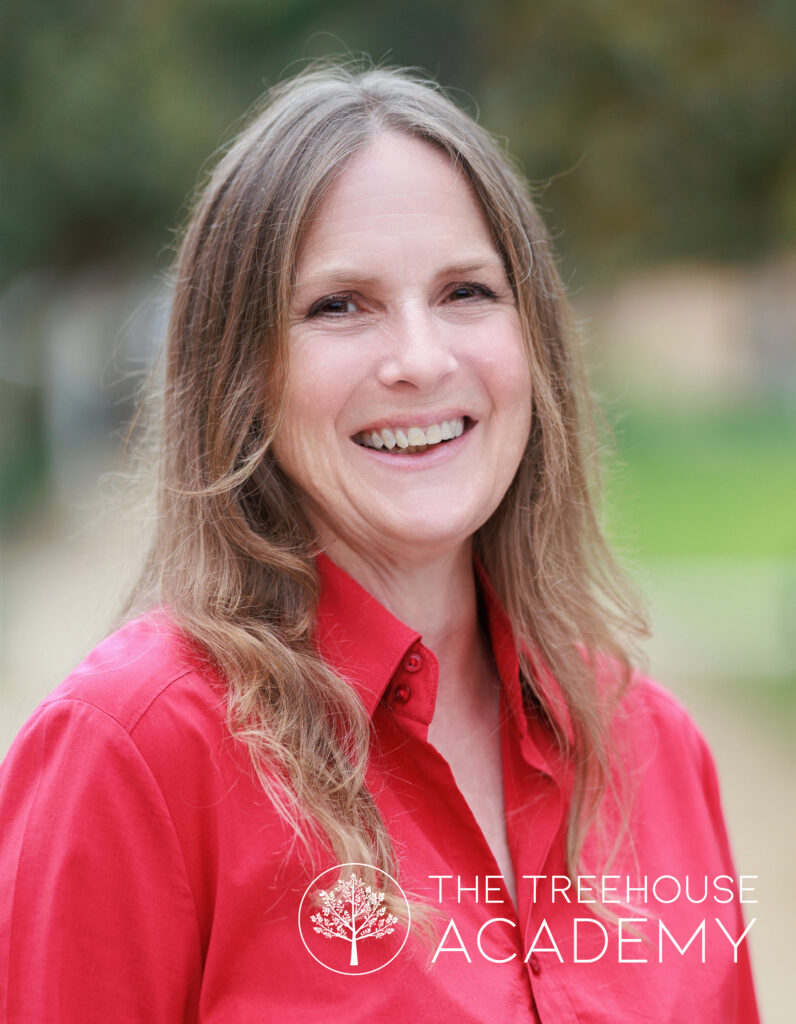 Ms. Shalene
Discovery Studio Guide
Shalene Baxter is a San Diego native and has been teaching students of all ages for 15 years. She  graduated with a Bachelor's of Arts degree in Liberal Studies, and also earned her Multiple Subject Teaching Credential from Cal State San Marcos. Shalene enjoys the opportunity to share her passion for life-long learning, and hopes to foster that love in her students. In her free time, Shalene enjoys exploring hidden spots in San Diego and creating pieces of stained glass art.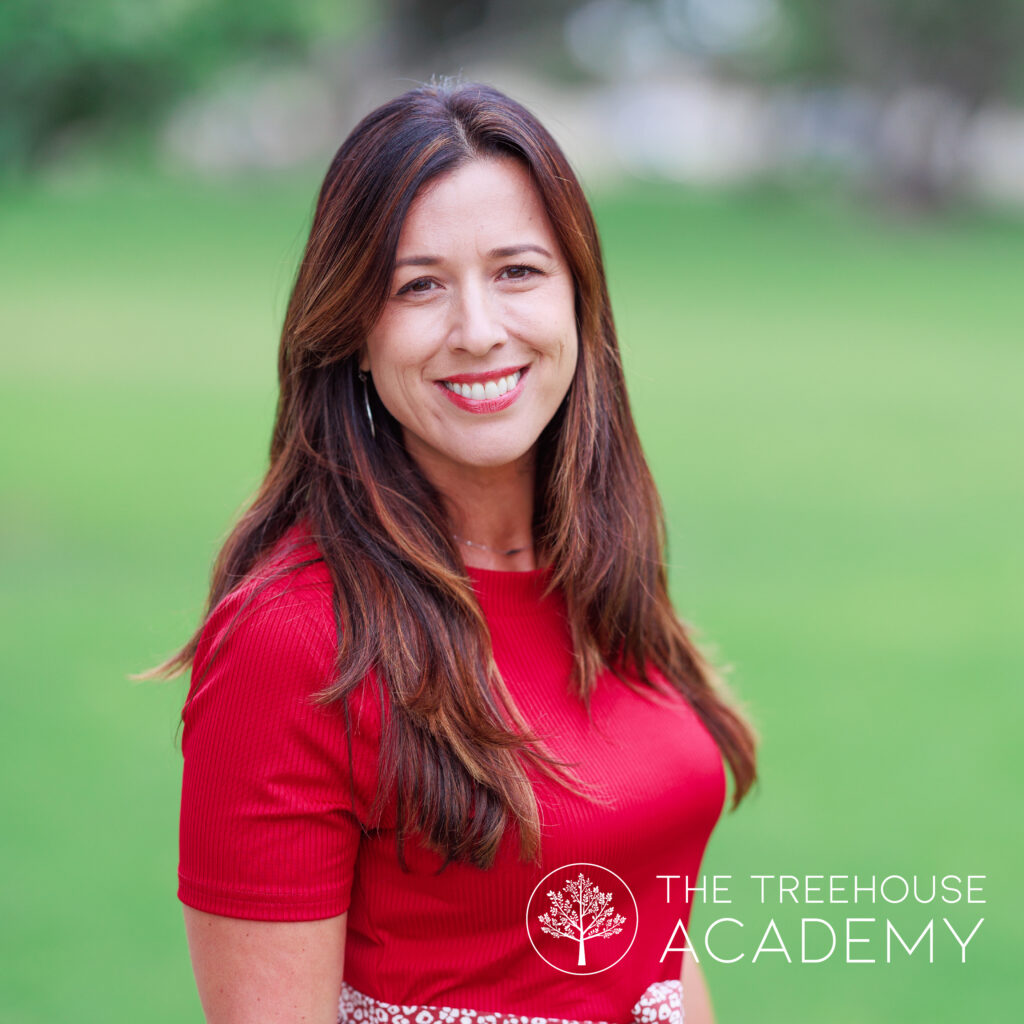 Mrs. Margie
Sprout Studio Guide [Carlsbad]
Margie Meltzer has been a guide to young children for more than 15 years. She received her Bachelor's Degree in Education (K-5) from Pace University in NY. Shortly after, she decided to complete the Montessori training and graduate program, this is where she would learn to teach in a particular way that would honor each child's unique spirit. Since then, she has focused her attention on building a strong community base between families with the intention of supporting the whole child. Mrs. Margie has a passion for the outdoors, animals and art and loves to explore these topics with her class. She is a Mom to two amazing and very curious children who also attend Treehouse who are 10 and 6!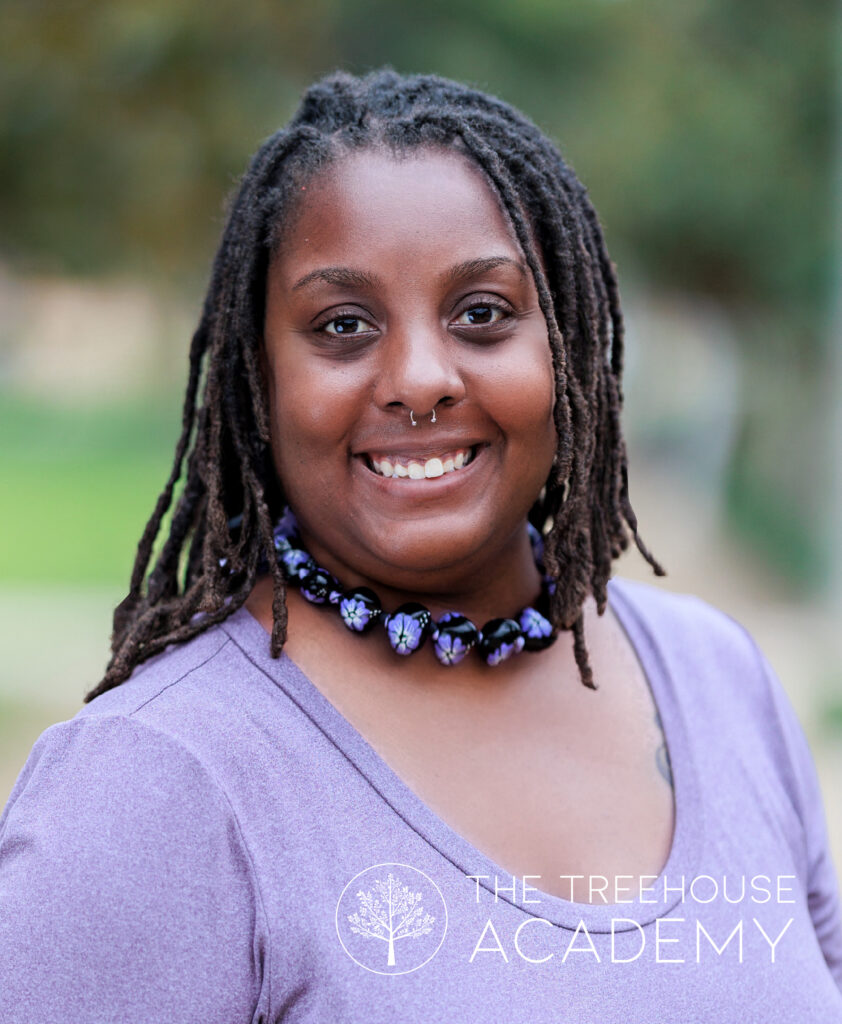 Ms. Kay
Sprout Studio Guide
Ms. Kay has an AA in psychology, and Child Development Associate Teaching permit. She is currently working to complete her Master Teacher permit. She is in her 10th year of working with young children and the most important lesson she's learned through the years is that if a child feels comfortable, safe and loved, there is nothing they can't learn. Ms. Kay enjoys cheesy action movies, board games, and silly songs.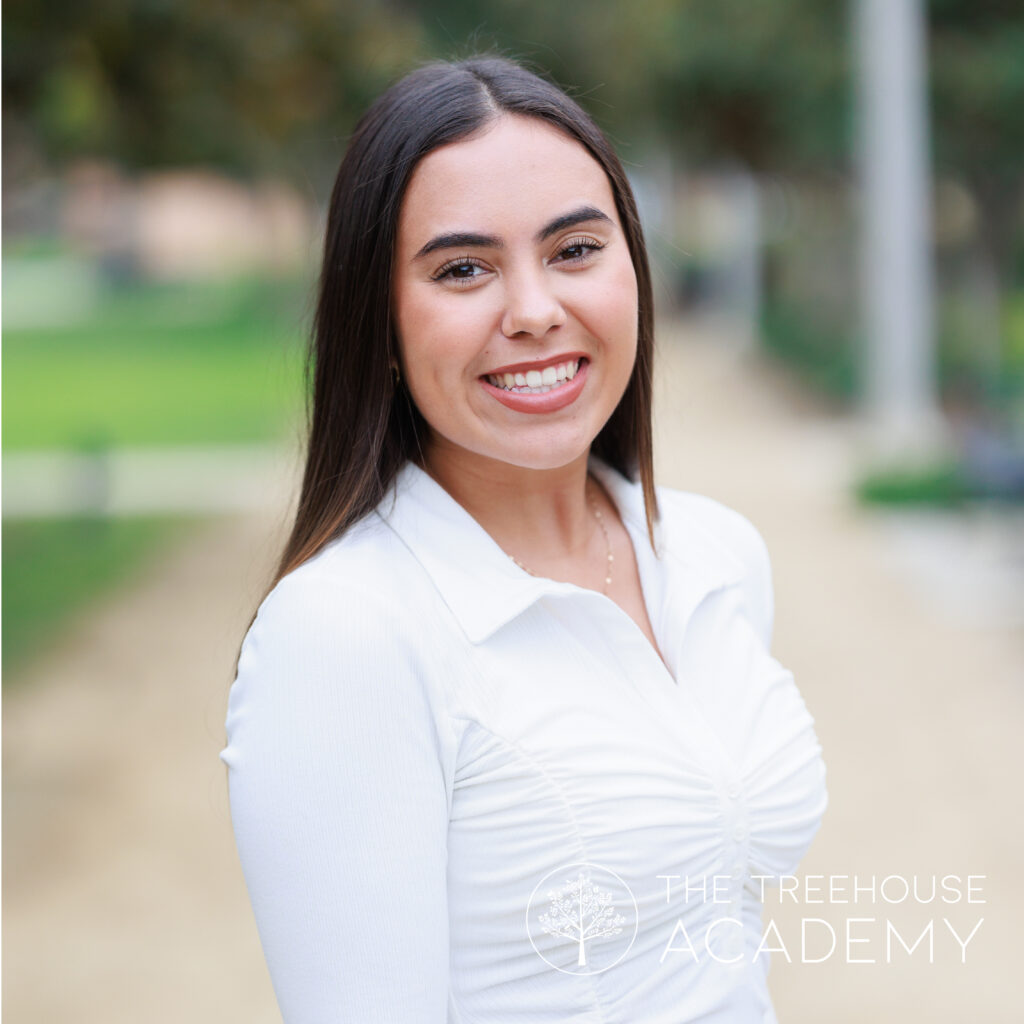 Ms. Montse
Discovery Studio Aide
Montserrat Sanchez was born and raised in San Diego and enjoys spending her free time with friends and family traveling or at the beach. She will graduate from San Diego State University this year with a Bachelors of Arts in Child and Family Development and a Minor in Spanish. As an older sister and educator, she believes in inspiring all children to grow passionate about learning and thrive with confidence and success!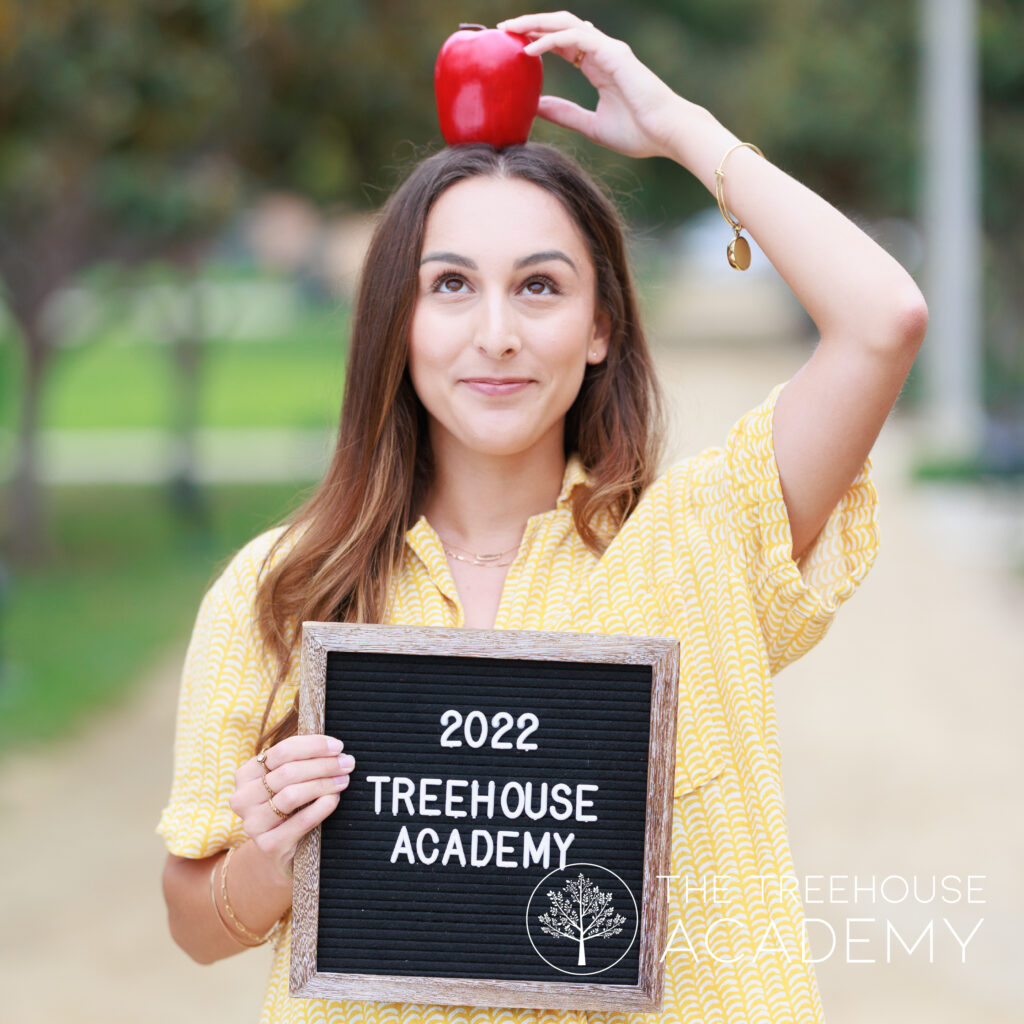 Ms. Leah
Sprout Studio Aide
Leah Garcia is in her final year of study at San Diego State University's Child and Family Development Program. She graduated with an Associate's Degree in Social and Behavioral Science while working at a preschool and sports program for refugees before transferring to San Diego. Leah is a dedicated leader who has a passion for education. She enjoys creating meaningful interactions and outcomes to create a healthy learning environment. During her free time, you'll find her at the beach, being active in the community, or with her family.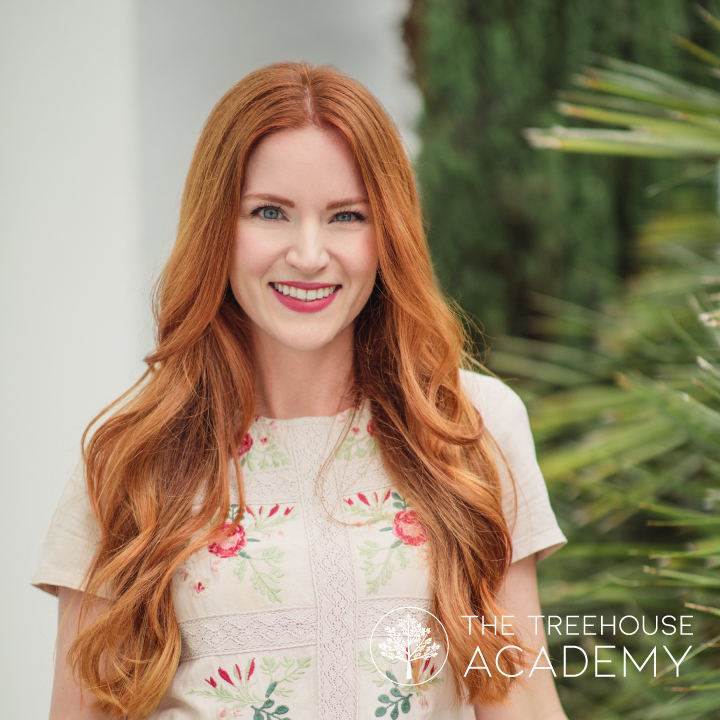 Mrs. Bristyl
Director
Bristyl Garvin is the Founder and Director of The Treehouse Academy. She first discovered her love of teaching while volunteering at an orphanage in Amman, Jordan. As a mother of six, Bristyl cherishes each child's unique gifts, and believes education should honor individuality. Bristyl has a love for the arts, cooking, and gardening–but her calling in life is teaching and nurturing children with love and kindness.